We inspire impulses to act according to inner guidance.


We give you a very strong intuitive connection to Divine Will and Divine Providence,
 so that all general knowledge is made available to you to guide your impulsive actions.


 Your wit, intuition, and memory is very keen
as you embody Divine initiating impulses to manifest Love in all kinds of situations,

both in inner and outer worlds.
We help you to create inventions of any kind, on any level, in decisive manners,
for purposes of divine love.


With great wonder and joy we begin a new cycle of the zodiac.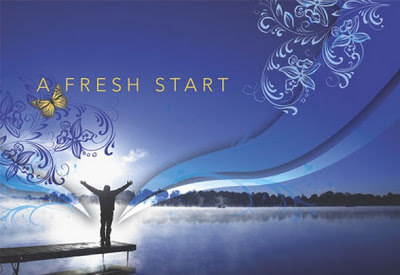 The zodiac circle is actually 360 degrees of an open circle,
 

a traveling expanding circle or spiral

.
Each turn of the spiral is larger than the one before it.
 By tracing the path of the planets and sun in their spiraling journeies through time and space,
you see an ever expanding helix that looks just like a DNA helix.


The 360 degrees in the circle contain information codes that guide the evolution of manifestation.


The astrological zodiac is a 360 degree circle, or "wheel",
of Divine Energy which,
 altogether, manifests Heaven,
Paradise, or Perfection, on Earth. 



It is at this time of the spring Equinox every year that the Wheel begins another round,
giving everyone a new start,
 a sense of spring as a time of renewal or rebirth.


One degree Aries is the first degree of this "new" zodiac.
Today is the new beginning.


An overview of all 360 degrees of the entire zodiac-wheel puts all twelve signs,
from Aries to Pisces,
 into an overall perspective.


The twelve astrological signs can be assigned into a 3 X 4 grid:
 (Love, Wisdom, and Will)
 (Will, Mind, Emotion, and Form).





 
Aries, for example, falls into the "Love" quality
that is expressed at the level of Will.
| | | | | | |
| --- | --- | --- | --- | --- | --- |
| Planets | Signs | Element | Brainwave | Level | Aspect |
|   |   |   |   |   |   |
| Earth | Leo | Fire | Delta | Will | Will-to-create paradise |
| Earth | Cancer | Water | Theta | Emotion | Emotional Will |
| Saturn | Aquarius | Air | Alpha | Mind | Mental Creation |
| Saturn | Capricorn | Earth | Beta | Form | Will in Form |
Planets

Signs

Element

Brainwave

Level

Aspect

 

 

 

 

 

 

Mars

Aries

Fire

Delta

Will

Will –to-Love

Mars

Scorpio

Water

Theta

Emotion

Emotion of Love

Venus

Libra

Air

Alpha

Mind

Mind of Love

Venus

Taurus

Earth

Beta

Form

Love in form

Physical creations of Love
| | | | | | |
| --- | --- | --- | --- | --- | --- |
| Planets | Signs | Element | Brainwave | Level | Aspect |
|   |   |   |   |   |   |
| Jupiter | Sagittarius | Fire | Delta | Will | Will-to-enlightenment |
| Jupiter | Pisces | Water | Theta | Emotion | Emotional Wisdom |
| Mercury | Gemini | Air | Alpha | Mind | Mental Wisdom |
| Mercury | Virgo | Earth | Beta | Form | Understanding of Form |
As shown above the twelve signs are divided into three primary
groups.
Each group is composed of two planets,
 each with 2 astrological signs each.
These three groups are divine will, love and wisdom,
which, taken all together, express Divine Consciousness as it manifests in the rhythms of life of Earth.
As you can see from the chart above, Aries is the fire or will aspect of Divine Love.
 Love is emotion, which is the Feminine Aspect of Divine Being. Emotion,
or flowing feelings are Magnetism and the change process.
 Magnetism attracts new realities into Form on the physical plane.
Divine Love flows from the highest self through Pluto and from there flows into Mars and Venus.
 From Mars love flows through Aries and Scorpio.
 From Venus divine love flows through Libra, and Taurus.
 These four signs are the four levels of fire, air, water and earth.


Fire, air, water, and earth are the four brainwave levels of Delta, Theta, Alpha, and Beta.
 These levels are also Will, Mind, Emotion, and Sensation.
Aries is Will to Love, Libra is Mind of Love, Scorpio is Emotion of Love,
and Taurus is Physical Manifestation of Love.
They are love manifesting through fire, air, water, and earth.
Aries, which is omnipotent divine Will-To-Love, is the first sign
at the beginning of a new cycle of life.
DIVINE OMNIPOTENT WILL TO LOVE,
 is expressed in Aries as loving fire and electricity,
that is, a hot and expansive power of love.

 Aries is the Fire of Love or, in other words, the Masculine aspect of Divine Feminine.
All 30 degrees of Aries are attunements to Divine Will to Love.
In this very first degree of Aries,
MIGHTY OMNIPOTENT DESIRES TO LOVE ARE GENERATED.


Aries expresses as The Goddess Warrior who leads us to express Divine Love on Earth.
This is the beginning of a new cycle of Life.
By meditating on the divine virtues represented by the letters of our name,
it is possible to merge individual consciousness with our consciousness

and Flowing Omnipotent Divine Will To Love.
The divine virtues that correspond to the letters of our name can be interpreted thus: