30 degrees Pisces

The Angels of Omnipotence
and
Omniscience

Also known as
The Angels

of


Boria
Beloved,
On Earth as it is in Heaven.
The Alpha and the Omega.
Boria,

our name in the cosmic alphabet,
could be translated thus,
"A person attains complete enlightenment and sovereignty over manifestation,

having mastered perfect control of karmic law and of will and emotion in all spheres.
  By seeing all with cognition brought about by Love Divine,
unimpeachable ethics gives absolute security and autonomy,

even to change karma,
if need be.

This is always done according to inner guidance attuned to the highest good,
 to bring about wisdom and enlightenment and transformation of imperfections,
into states determined by the highest and most joyful divine love,

  that are the highest good of all concerned."
We teach the correlative effects of the four planes of consciousness

which represent the elements of fire, air, water, and earth.


 We do this work in the whole microcosm and the whole macrocosm,

which means all the dimensions of a person's inner reality
and the outer reality of the whole universe.
 We especially do this as regards other spheres and planets of the solar system

and the rest of the universe,
and show their effects on the earth.
We make known to you technologies,

original substances,

chemical elements and compounds from other spheres,
unknown on earth,
and we help you manifest these on earth.

   We give you exact information on the miraculous application of their effects and their influence,
and their practical use in the existing technologies and chemistries of earth.
 Guided by Boria, a person becomes an omniscient and omnipotent person
in respect of the microcosm as well as the macrocosm

and he/she cannot be governed by any other being but the One,
Unpersonified Divine Providence.

The divine virtues of our name are the consciousness of the last degree of the last sign of the zodiac.


 These virtues awaken a Child of Light to omnipotence and omniscience.
 

The final and last step of awareness is the uniting of heaven and earth,
especially through mastery of infinite cosmic willpower and flowing divine love.


We inspire mastery of polarity in the universe,
the ability to see through the eyes of love and bring about harmony,

clear inner guidance in each moment to use the laws of cause and effect
to manifest the original purity of all ideas in divine mind and control negative beings.


  With complete divine wisdom, inner guidance, and full mastery of cause and effect,
 we give thorough information on the akasha principle,

which is the principle of oneness with all, of pure divine being and consciousness-penetrating-all.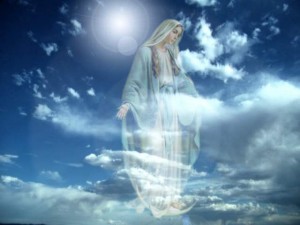 From this last heavenly host and group of angels of the zone girdling the earth,

a person can get thorough information on the correlative effects of elements and fluids in
whole micro-and macrocosm
, i.e. in all spheres and on all planets of the zone girdling the earth in all three planes—the mental, emotional, and physical
and also get exact information on the magical application of these effects.
The elements flow in order to change, and are aether, fire, air, water, and earth.
  These correspond to akasha which is pure being and consciousness-penetrating-all, will,
thoughts, emotions, and sensations.

 These are the Delta, Theta, Alpha, and Beta brainwave states that develop naturally
through gestation, infancy, childhood, adolescence and adulthood.
Remember that the electric fluid is will, and the magnetic fluid is flowing emotions.
 We teach how to manifest the divine qualities and knowledge from other spheres on the physical plane.
Mystical powers, which may seem extremely difficult or seemingly impossible to achieve
from the perspective of the adult beta brainwave state of memory,
 logic, and five senses (or earth element),
become natural and automatic from the other perspectives.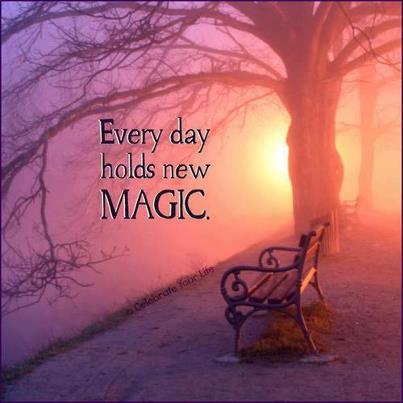 These are the perspectives of "higher consciousness", namely,

of delta brainwave states of pure being-will-fire,

and theta brainwave states of deep inner thought-air,
alpha brain-wave states of emotion- water.
Divine consciousness, and enlightenment,are available instantaneously
in the Delta brainwave level of pure being,

but takes increasing amounts of time and difficulty to
access in the Theta and Alpha levels of awareness.

For many it may only be possible to access Divine Consciousness in conjunction
with an attunement to Delta, and may not be possible to access it within
an attunement exclusively to Beta, or adult rational processing.
 That is why it is spoken that "The alpha and the omega become one."  

One interpretation of this saying is that the master of higher consciousness recovers all these original,
perfected brain states to evolve into enlightenment, at which point all become one in awareness.
When this happens, it is natural to transmute will, thought, feelings, and sensations
into a perfected state of Paradise on Earth. 
These brainwave faculties develop naturally from conception on,
and an enlightened person functions cosmically
by simultaneously accessing all four ages at once:
the prenate and infant [pure divine being and will], the young child
[deep inner thought], the pubescent adolescent [emotions],
and the adult [memory, logic, five senses]. 
That is why it was spoken that 
"Ye must be as little children to enter the kingdom of heaven."
That is also why it is true to say that everyone has already reached enlightenment because developmentally,
in growing up, each person already has attained omnipotence
 and omniscience in order to manifest a spiritual body of being, will,

a mental body of thought, an emotional body of flowing feelings,
and a physical body of sensation and quantum particles. 
"Man is made in the image and likeness of God."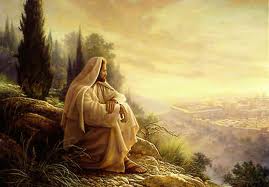 The challenge as an adult is to recover these expanded states of consciousness from conception on
and merge them into one, integrated self.
This is one of the reasons why allowing intense feelings from earlier times to be accepted, experienced, loved and 

flow to resolution can be considered a path to enlightenment. 

Emotional trauma during any of these phases must be healed

for remembrance of one's true and original divine nature.
Emotions are magnetic, and attract realities into physical manifestations.
To transmute emotional realities requires the ability to attune to feelings as they come up and allow them to flow freely

with an attitude of unconditional love.


 Because they are the water element, they change and purify by flowing in a safe and non-destructive way,

according to Divine Laws of the Highest Good of All Concerned.


 Remember, emotions are magnetic and attract like energies into physical manifestation.
 To transmute the physical, it is necessary to transmute the emotional.


 Negative emotions, if allowed to flow, will in a short time completely "run their course",

clear, and transmute into positive ones.
 If they are denied, suppressed, bypassed, dissociated from, or acted out destructively
they will continue to attract more negativity on a conscious or unconscious levels.

This is why they must be allowed to surface, flow, and heal and become positive
once again to attract Heaven on Earth.
Positive feelings attract more positive feelings and situations. 

Positive feelings attract successful and satisfactory manifestations on the physical plane.
  Meditating on the divine virtues lift up feelings to the most refined heights of beauty and perfection.
Developmentally speaking, at the first level,

go into a state of pure being and unity with Divine Being and all creation.

Then move into divine will, align individual will with omnipotent Divine Will
for the awareness and manifestation of Universal Consciousness, letter B.
 From this comes the understanding of polarity, and why everything
both positive and negative that has been created is necessary for Creation to exist.

  Hot and cold, will and emotion , big and small, life and death,

and all the infinite polarities are necessary for the rhythms of life to move all into perfection.

  Allow enough time to relax into an infantile state where your consciousness is attuned to a state of pure being.
  By attuning individual will with Divine Will, a person is harmless at the same time that he/she achieves all-power,
for such a person will never intend hurt to any part of the unified field since all are a necessary part of their own being.
 Now, meditate ever deeper on Universal Life, the letter B, and on the necessity for polarity in Creation,
and realize that every person is actually one with all of them, with all polarities.
  Align individual emotions to Divine Emotions concerning this phenomena of Universal Life and polarity.
  This gives control over all polarities.

  By following inner guidance, a person can choose which polarity to visualize and will and feel into manifestation
for the highest good of all concerned in any situation.
  It becomes clear that will and emotions together

are the electro-magnetic fluid of miracles. 
Mastering miracles and transmuting the 'realities' of the physical plane,
requires a mastery of the brainwave states, especially will and feelings as just described.
  In manifesting divine virtues, will and feelings are combined with the sensation of each virtue that is being manifested.

  For example, earth letters and virtues such as O with its ultramarine blue light, R with its golden light,
I, with its light opalescent light, and umlaut A, with its loamy brown light
  [the divine virtues of divine harmony and justice, following inner guidance, Cause and Effect, and transformation]
have the sensations of weight.
The element of will or fire has the sensation of warmth, the element of mind or air has the sensation of ease,
the element of feelings or water has the sensation of chill.
Listening to and following inner guidance is necessary for aligning individual consciousness
to Divine Consciousness in each moment and in each situation.

 This virtue awakens genius, and is the most dense of all the earth element virtues,
for it is by this virtue that divine complete alignment takes place in all brainwave states. 
Meditating on Cause and Effect, the letter I, awakens memory, remembrance,

and conscience and the understanding of using breath to manifest in the macrocosm
 what is in the microcosm and vice versa.

 With this virtue, a Child of Light easily sees how to create any effect through will, thought, emotions, and sensations.
The key to divine wisdom, letter A, is pure being and INTENTION COMBINED WITH ATTENTION.

 INTEND TO ATTUNE TO DIVINE WISDOM AND BE RECEPTIVE AS IT DOWNLOADS FROM THE STATE OF PURE BEING AND UNITY

WITH DIVINE BEING AND ALL CREATION.

It comes INTO AWARENESS during meditation as the original purity of all ideas in Divine Mind.
  See the COLOR LIGHT BLUE, as a tiny light blue sun shining in the lungs in the microcosm of your own body temple.

 Imagine FLOWING WITH EMOTIONS of these beautiful original divine ideas,
and experience the awakening of clairvoyance, artistic gifts,
and other mystical faculties that come from THE ORIGINAL PURITY OF ALL IDEAS.
  Feel these emotions and empower them in the physical plane by TONING THE MUSICAL NOTE OF G at the same time.

Sound enlivens emotions.
  FILL whatever inner guidance directs, including ALL OF YOUR PHYSICAL BODY
AND ALL OF THE OUTER UNIVERSES with the original purity of all ideas
and THE SENSATION OF EASE and relaxation.

This is done with the breath.

Keep the rhythm of the breath natural, and when you are finished,

dissolve the light in the body to protect the natural balance of elements in the body.
Whenever the original purity of all ideas is attained, imperfections are recognized
and released for changes into other states that are the highest good of all. This is umlaut A, ae.
By using a state of original purity of divine being and oneness with all with will, visualization, intellect, emotions and sensations,
according to these instructions with the divine virtues, and with the virtues of the names of beings of this and other spheres and planets,
such powerful information and faculties are accessed that words cannot describe.


They must be experienced to be believed.
As above So below.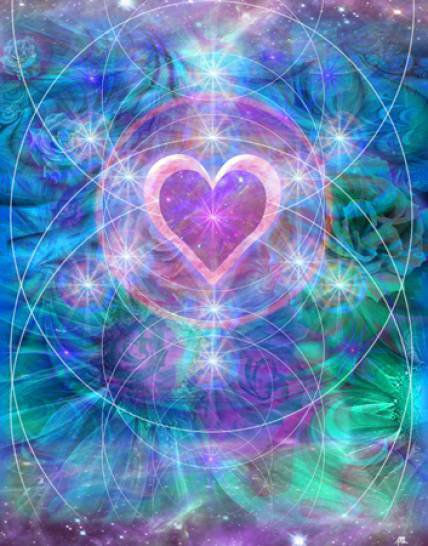 The melody of our name is A, G,C, C, G, G and C.
The colors of our name are light violet, deep orange, ultramarine blue, golden light, light opal, light blue and loamy brown.
The sensations combined with the meanings colors,
and musical notes of our name are:   
(letter B) the understanding of polarity, intoned inwardly with musical note, musical note A,
with a sensation of gravity and weight and a light violet color filling all of space;

[umlaut O, eu] the ability to see through the eyes of love and awaken indwelling divine perfection
which exists in all creation, musical note D sharp;
(letter O) the understanding of Divine Laws and harmony
which carries the sensation of weight with an ultramarine blue color in the note of C;

(letter R) realization of complete freedom and independence which comes from following inner guidance,

which has the feeling of weight with a golden light in the musical note of C;
(letter I) understanding of cause and effect that awakens memory, remembrance and conscience

and fills the universe with weight, the color of sparkling light opal in the musical note of G; 

(letter A) attunement to complete wisdom and enlightenment of the mind that fills all of space with a sense of ease,

a light blue color, and the musical tone of G;
[letter umlaut a, ae] releasing all imperfection for transformation into other states that are the highest good of all,

musical note C, the sensation of weight, and a loamy brown color.
This cosmic completion gives birth to a new cycle,
just as day turns into night and night turns into day.

  In the coming new cycle,

fiery omnipotent will to express divine love
awakens anew in the first degree of Aries. 
MIRACLES